Painting Your Home This Summer
Winter took a toll on your home's exterior this year. You've been noticing the cracking paint for months, but you don't want to shell out the big bucks to hire a professional. Don't fret! With the weather warming and the nice summer weekends, it's the perfect time to tackle that project of painting your home.

While this might seem like an insurmountable project, especially if you have a multi-story home, it's not. It just takes the right tools and a bit of hard work. Below are step-by-step instructions to having the outside of your house looking shiny and new.
Test for lead.
Homes built before 1978 could have used lead paint, so be careful if you have an older home. They make kits that test for lead paint. If your home tests positive, then ensure you take the necessary precautions to keep yourself and your neighbors safe.
Scrub it up.
You need to wash the exterior of your home before painting. Mildew thrives under new paint, so kill it with a solution of water and phosphate-free cleaner.
Scrape and sand.
Take a scraper to your home's exterior to remove any pealing paint. Spraying water under the paint as you scrape helps speed up the process. Then sand down any rough spots, so that you have a smooth canvas.
Apply the primer.
Paint on the primer immediately after you've prepped the wood. This will provide and even base for your topcoat of paint.
Buy some caulk.
You'll need to caulk all the joints to prevent water penetration and air leakage.
Pick out your paint.
Choose a water-based latex paint. It's easier than applying oil-based paints. However, if your home already has an oil-based paint, you'll have to stay with it. Then either grab a brush or rent a sprayer to start painting your home.
Maintain your exterior.
Be sure to check your home annually for any potential problems. Replace cracked caulk, remove mildew and patch any peeling paint before it spreads.
Utilize the beautiful summer weekends to get started on painting your home, which typically takes two weeks. By not hiring a professional, you'll save money and have bragging rights when you receive compliments on the condition of your home.
Call Lisa Cardillo, Realtor with JP and Associates REALTORS today. Lisa Cardillo specializes in residential real estate in Wylie and Rockwall well as the surrounding communities. Want a faster sale at a higher price? Let my education, experience and advanced marketing techniques benefit you in the sale of your home.
Looking at buying or selling real estate, Call or text me any time: 214-727-3366
Links:
Kits that test for lead paint
http://www.consumerreports.org/cro/lead-test-kits/buying-guide.htm
Caulk all the joints
http://www.thisoldhouse.com/toh/article/0,,203227-3,00.html
Pick out your paint
http://tlc.howstuffworks.com/home/exterior-paints.htm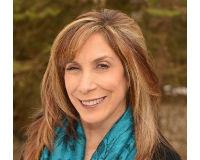 Author:
Lisa Cardillo
Phone:
214-727-3366
Dated:
May 15th 2017
Views:
1,248
About Lisa: Assisting people on the purchase or sale of their home is what I love to do! My name is Lisa Ca...